For fans up to the second, but on the tennis court, Djokovic is the king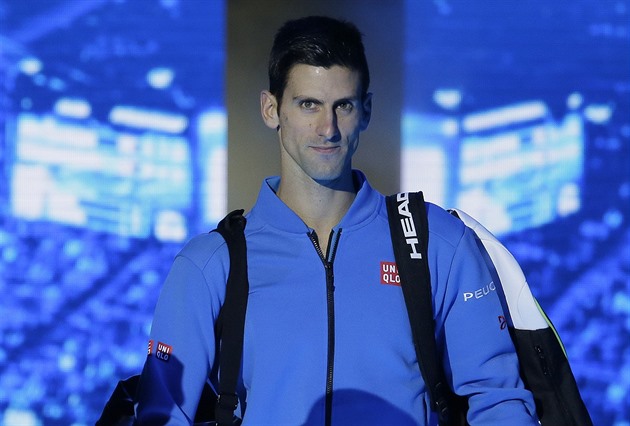 They were four. Kings of the world tennis. Roger Federer, Andy Murray, Rafael Nadal and Novak Djokovic. They were called Big Four, because they were winning almost everything. Their rivalry made tennis even more fun, their mutual games were the pinnacle.
Now, it seems that the age of the Big Four has ended. Everyone still belongs to the icons of sport, but the four kings have escaped one that escapes everyone. A man who lost only six out of 88 games this year.Novak Djokovic, according to many polls, the biggest sovereign of contemporary sport.
Winning when he needs
When Rafael Nadal, who reigned tennis ahead of Serbian champions' to MF DNES, what makes Djokovic so dominant he fired: "Everything."
And then he began to name it: "He's terribly striking. Return has always been excellent. Great to serve. And he is able to play without mistakes and easily change the direction of exchanges. "
For him and other competitors it must be a frustrating feeling. They spend the whole year as much as they can. And yet, when it comes to a fight with Djokovic, it is not enough. "He has no obvious weaknesses.And he won a lot of games this year, which gave him a huge sense of self-esteem, "noted Dani Vallverdu, coach Tomáš Berdych.
Can something stop it? Its competitors have tried this year in vain. Federer won the finals in Cincinnati and Dubai, but the most important matches, fighting for the title from Wimbledon and the US Open, dominated Djokovic. Murray also succumbed to key battles, Nadal is looking forward to winning for a year and a half.
"I'm trying to make the most of the biggest events," says Djokovic, 28, His current opponents are not enough. Another challenger does not appear on the horizon.And so it seems that Srba can only stop the time, as Nadal says, "It's not easy to stay at such a high level for four years in a row." But at the same time he admits: "If anyone can prove it, then it is him."
How do you get fans?
Djokovic is experiencing the best moments of life. Last year he married, then became a father. He has a real chance to attack the grandslam record of seventeen Federer titles (he has ten). There's only one thing missing: getting fans.
Not that they might have little. However, especially in fighting with Federer, his audience shows how much he does not want to win.Even at the Sunday Final of the Championship, Djokovic's error was sometimes accompanied by applause, while each success of Federer's thunderous enthusiasm.
Of course, it is natural that people cheer the weaker, but there is more to Djokovic. Many fans were irritated by their humorous humor, imitation of other players, marvelous match shots, or the explosions of emotions they showed on the court.
They are all saving now. In interviews, he makes the point of talking as much as possible. He praises the opponent. For a minute, he runs to talk about the beauties of Greece. Sometimes they talk about the refugee crisis. He has limited explosive behavior on the court, tearing his own trick or fighting with adversaries. He stands out for his compatriots.Journalists give away chocolate after winning the Champions Tournament.
At the same time, he agrees that in the Federer's era, fans will always be the other. "Roger deserves it for all the successful years. Perhaps I'll get their support back in time. "
But even from an unfriendly audience, he can get rid of it, emphasizing the need. Do not you remember those numbers? 16 tournaments, 15 final, 11 titles. And one king.